New Years Party at Sivan's (December 31, 1997)
A very cool New Years BASH at Sivan's

---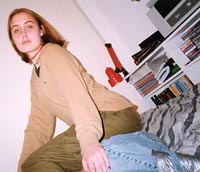 Sanf (E-Mail)(2/11/2001)
For some reason we decided to duct-tape Mishka, take pictures of him, then threw him down the stairs. Hey Jewls, why did we do that?
Mike (2/13/2001)
Pookie Woo. that's all i have to say.
CJ (E-Mail)(8/23/2001 1:28:14 AM)
Good call, Mike...you were definitely 'pookied' and pretty 'Woo-ed'...but how come i dont remember this...?
---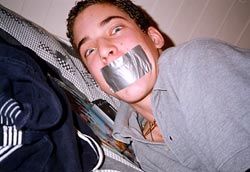 Mikey (7/27/2002 6:44:31 PM)
Wasn't funny. Hurt like hell.
Loki (E-Mail)(2/1/2003 8:25:04 PM)
SHUT THE FUCK UP, BITCH!!!!!!!! *stick* THERE!!!! THERE 'OTTA DO IT!!!!!
---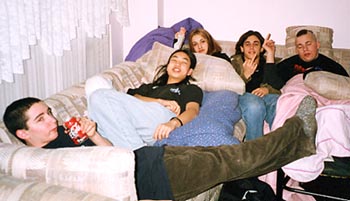 Rachel (2/17/2001)
Roi u look ..uhhhh.....hahahha western has treated you well my friend
i was there, (8/23/2001 1:30:10 AM)
this party was pre-western
---