Yet Another Christmas Dinner (December 2000)
My 3rd annual Christmas dinner. Although not as many people showed up for this one, it was still a great night!

---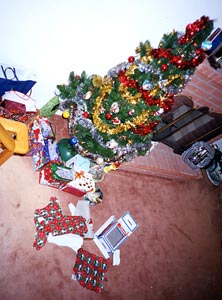 ---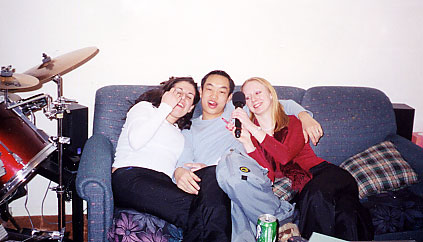 Mikey (1/2/2003 10:35:10 AM)
"karma karma karma karma karma-chameoleon!!!!!"
---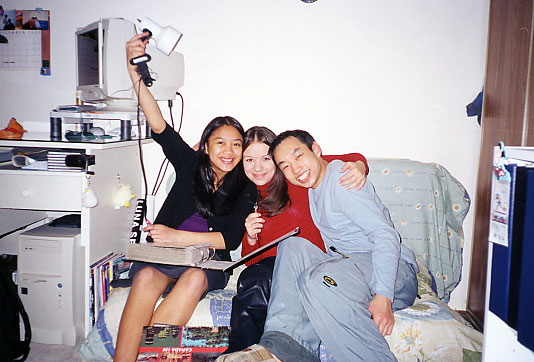 Loki (E-Mail)(2/13/2001)
I love Sanfs pot-luck dinners. Next year, i gotta bring more coctail weeners... All goes well untill Florlyn decides to brake Sanford's lamp... GOOD ONE!
FLORLYN!!!! (E-Mail)(2/14/2001)
hey mickey...leave the bloody lamp out of this.... with that comment you must pay....meet me infront of sanf house...i have a bone to pick with you...now .. now...don't run away like you did last time...yeah..i saw you running away around the corner crying!!!!
Loki (E-Mail)(2/14/2001)
Oh its true... its all true... :~( ... but you should have seen Sam's face when he got home... that was his favourite lamp you know! *sniff* Poor, poor lamp!
KAT (E-Mail)(12/12/2002 10:19:31 PM)
"do you feel sorry for this lamp?...if you do, YOU'RE CRAZY! the lamp has no feelings!!" hee hee :) I love that commercial...anyone know what i'm talking about?....well...I do...& I think it's funny....ok...um..I'm gonna go now...BYE!
---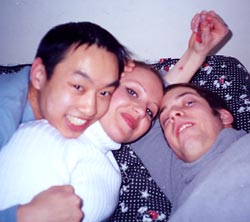 Mikey (1/2/2003 10:36:41 AM)
Brghhaaaa?!?!?! Boooze? NOOOOOOOOO!
---