EUROPE! (July 23 - August 24)
A month backpacking in Europe!
---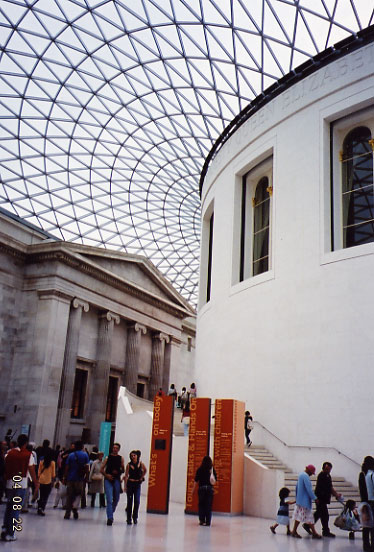 SANF (8/26/2004 12:08:20 PM)
London
Leo (8/29/2004 10:21:29 PM)
So I went to the British Museum twice and both times 1/2 of it was closed and both times I couldn't see 3/4 of it because it was closed or closing :(
SANF (8/31/2004 12:31:58 AM)
Yah, I went there twice too but there was just so much to see that I couldn't make it through the entire museum!
---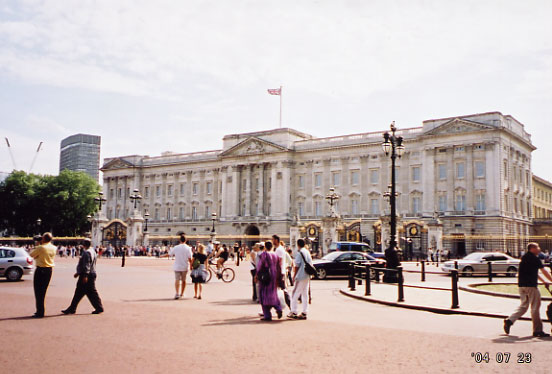 SANF (8/31/2004 12:32:40 AM)
Buckingham Palace - just my luck it was closed to the public during the week I was there
---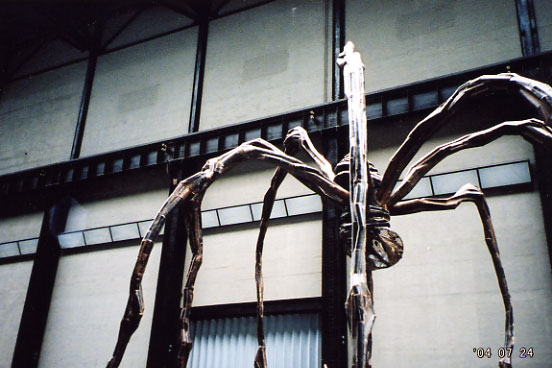 SANF (8/31/2004 12:33:21 AM)
Big spider in the lobby of the New Tate Modern museum. It's an old power plant converted museum. VERY cool!
Leo (8/31/2004 12:46:26 AM)
Did you see the trash sweeping up guys in that big room? That was so kickass. Not as good as the Museum of Modern Art in Paris though.
---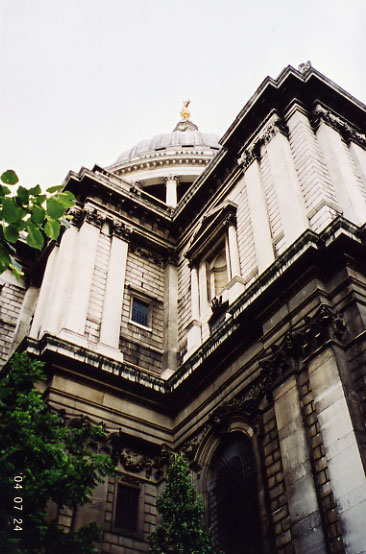 SANF (8/26/2004 12:08:42 PM)
Paris
Leo (8/29/2004 10:22:17 PM)
I left Paris on the 22nd.. Sanf you bitch.
SANF (8/31/2004 12:34:35 AM)
I CAN EXPLAIN!!!
shar (9/5/2004 11:35:59 PM)
did you try and get artistic with this shot? you DID, DIDN'T you!
---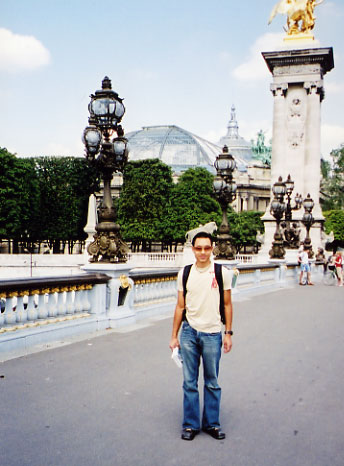 SANF (8/31/2004 12:35:50 AM)
On some random bridge with some random building behind me... the building was beautiful although I had no idea what it was and was too lazy to walk up to see it... :)
Oana (9/1/2004 4:30:42 PM)
Sanf you bum you are standing on the most famous bridge in PARIS!!! This is the Alexandre III bridge built in the honour of a Russian prince at the end of the 1800s. Also the building behind you is the Grand Palais. Across from it (out of the right side of the picture is the Petit Palais). I think they were both built for the Paris Exhibition (I forget the year), the same one the Eiffel Tower was built for! (yes yes, I know I am acting like a know it all, but I just LOVE that city! *grin*)
Marianne (9/6/2004 6:03:32 AM)
LOL! Oana.. you are hilarious... ! :D
Leo (9/7/2004 9:32:49 PM)
Actually the Grande Palais was built in 1900, the Eiffel Tower in 1885.
---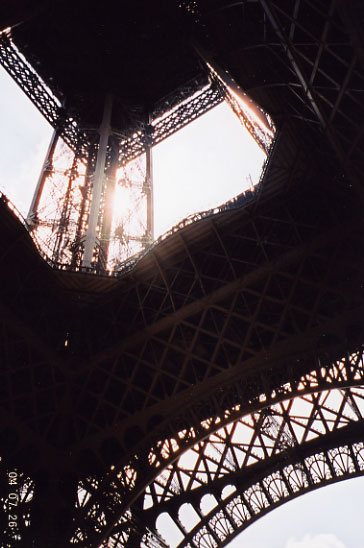 SANF (8/31/2004 12:36:31 AM)
Directly underneath the Eiffel Phalic Symbol...
---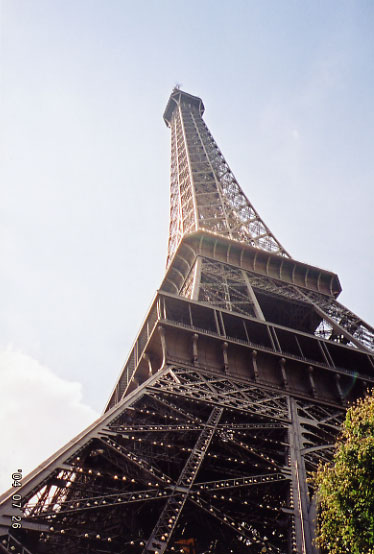 roozy (9/2/2004 12:11:01 PM)
it's large, but not as big as guys like you and me sanf
---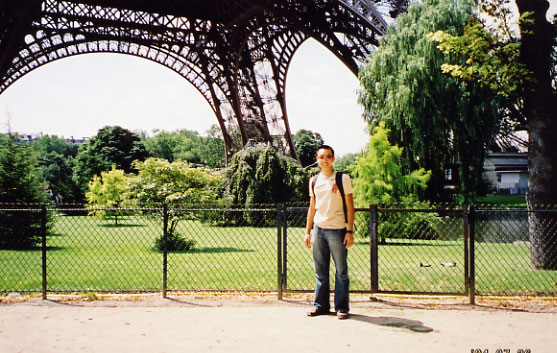 ---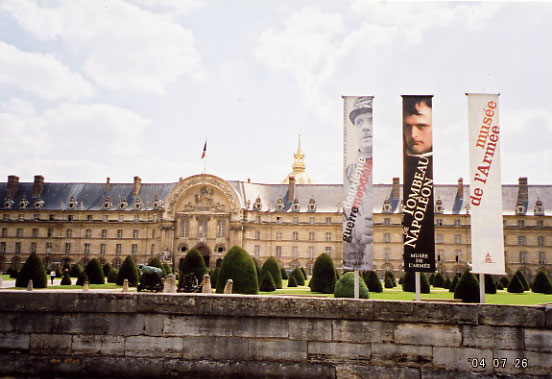 ---

SANF (8/31/2004 12:37:33 AM)
Napolean's tomb! Man, these people worshipped him!
---