First Day With Tabitha (My Kitten)
10 weeks old
---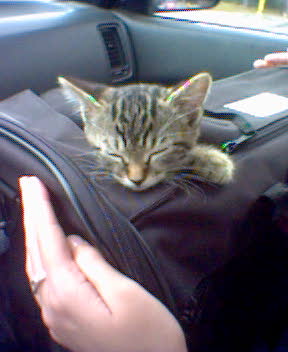 ---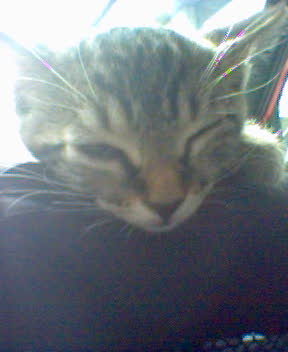 Alex Slate (E-Mail)(6/30/2004 5:26:00 PM)
cuuuuuuuuuuuuuuuuuuute! she can already wink! hahaha. Sanford, you've given such an amazing gift to this little baby kitten! She will love you forever!
---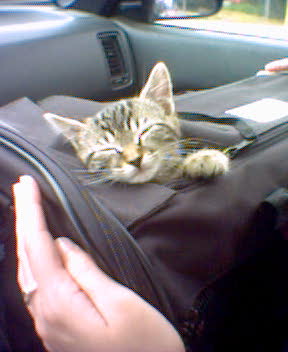 ---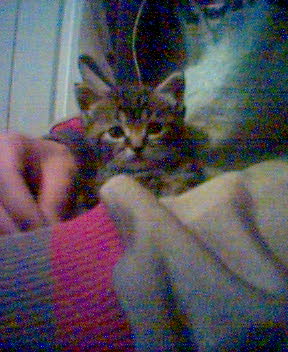 SANF (6/30/2004 11:33:44 AM)
She was a bit younger here. I think about 7 weeks...
---
---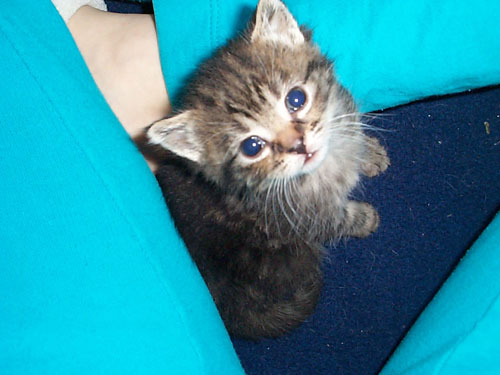 ---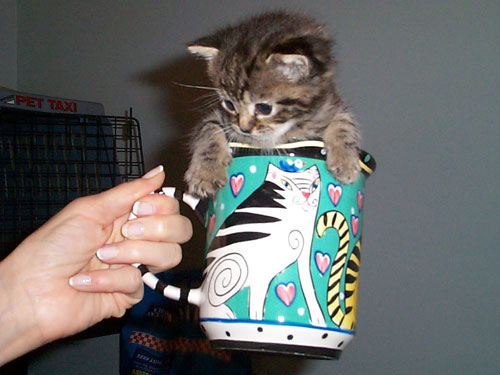 Oana (11/19/2004 3:11:36 PM)
Oh.... I am SO melting... so cute!!!!! This picture is great... I love cats to bits (for those of you who are not painfully aware of my obsession with them...) and Tabitha has got to be one of the cutest kitties out there... Sanf, can't wait to visit over Christmas break... mostly for you, but Tabitha too :P
---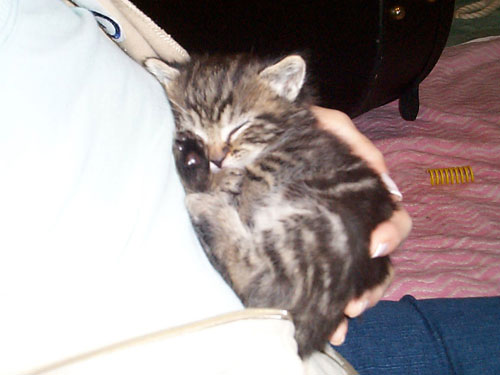 ---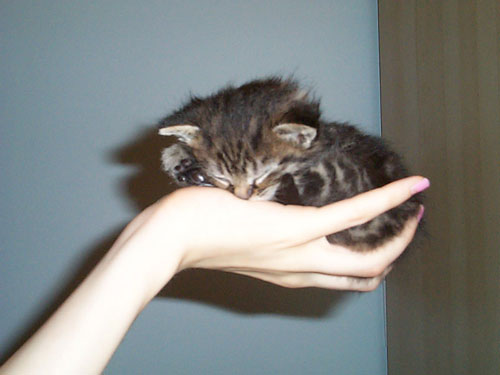 Oana (aka crazy kitty) (11/19/2004 3:12:18 PM)
Again, AWWWWWW!!!!
---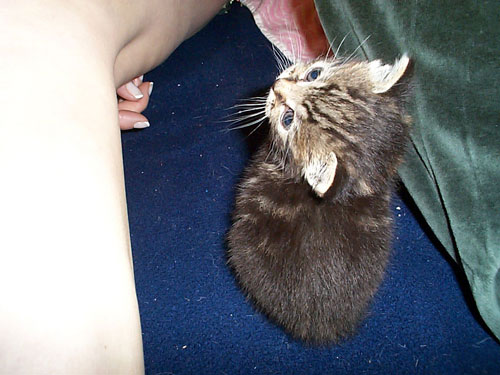 ---