My new car!!! (November 9, 2004)
She's so beautiful. And I only stalled her half a billion times...

---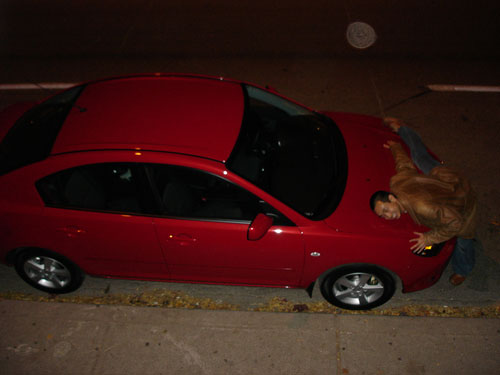 Marianne (11/11/2004 9:37:25 AM)
You're making love to it already??????????????
Eric (11/12/2004 1:38:55 PM)
My view of Sanford on Church St. while detering the locals by proclaiming that he's spoken for.
shar (11/12/2004 6:36:17 PM)
woah baby, watch that leg!! I changed my mind - she's prettier than you Sanf!
Julia (11/17/2004 1:39:44 PM)
I thought it was a blue car, when did it change to red? NICE! Does it make you drive faster?
---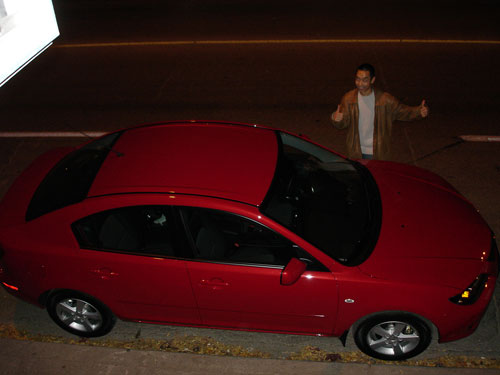 ---