Maya's Bday (April 12, 2003)
Yes, I know.. Her REAL bday is on the 8th!!

---

SANF (4/15/2003 7:36:03 PM)
I think Marianne's enjoying that blow job a bit TOO much!
SHOCKED Marianne (4/16/2003 6:06:59 PM)
THIS IS SOOOOO SOOOOOO BAD SANFY!! SOOO BAD! OH MY GAWD!!! talk about BLACKMAIL PICS! I am so innocent.... *blush*
Paula (4/23/2003 9:15:27 AM)
This is definitely one of those pictures that calls for an uprising against Sanf's abuse of bad pictures of his friends. Girls, honestly, what are we waiting for? I'll hold him down and someone can tickle him until he promises to be good :)
---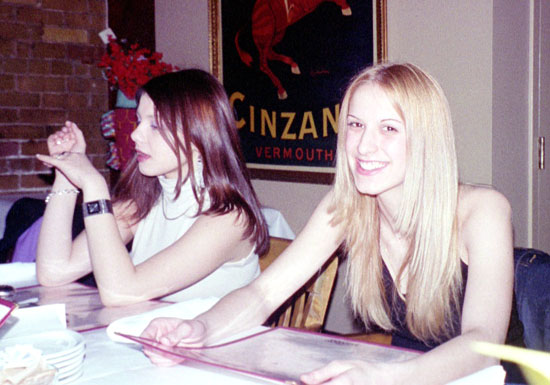 SANF (4/15/2003 7:36:51 PM)
I SWEAR I saw the exact same picture somewhere else...
Maya (4/16/2003 9:10:09 PM)
LOL - I thought the same thing when I saw it
Paula (4/23/2003 9:16:30 AM)
Where in the world have ya'll seen this before???? Was I conscious at the time, cause I really can't remember!
---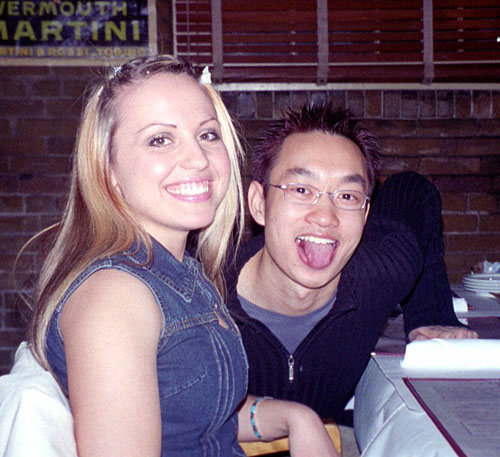 Paula (4/23/2003 9:16:52 AM)
I've seen THAT before!
---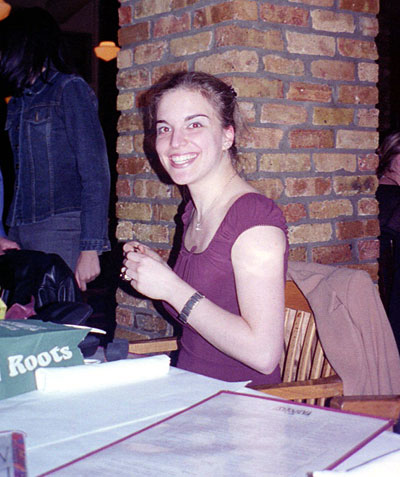 SANF (4/15/2003 7:37:40 PM)
TEEEEEEEEE HEEEEEEEEE HEEEEEEEEEEEEEEEEEE
Marianne (4/16/2003 6:08:12 PM)
Maya : *giggle* watchu lookin at?
Paula (4/23/2003 9:20:13 AM)
Maya: "See that? That's my martini! hahahahahahahahaha!" (pointing to the other end of the table).... Apparently, Maya gets really attached to her drinks :)
---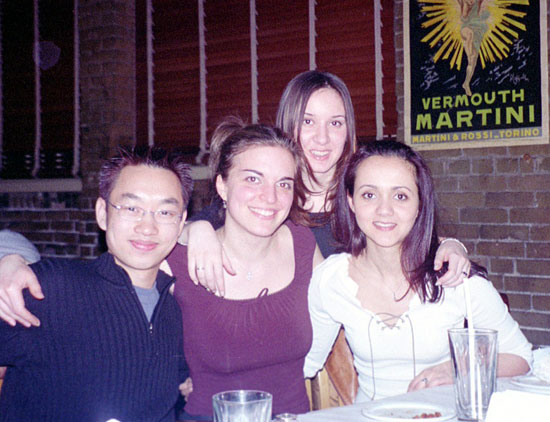 Sanf (4/19/2003 4:51:46 AM)
Do I look fat?
Marianne (4/22/2003 11:30:22 PM)
no la.. I think you are looking *prosperous* as chinese families would say! :D
Paula (4/23/2003 9:21:31 AM)
Sanf, the day you will look fat, I will become a nun (if they take me :))...
---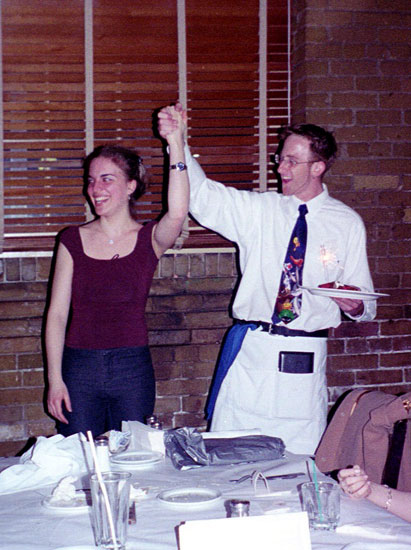 Marianne (4/17/2003 10:15:46 AM)
YAY to Maya... whose face is not red from embaressment but from her consumption of ALLLLCOOHHHOOLLL!!!!
Paula (4/23/2003 9:22:50 AM)
WE HAVE A WINNER!!!!!
KAT (5/12/2003 11:36:25 PM)
hope you used some deodorant that day :-/
---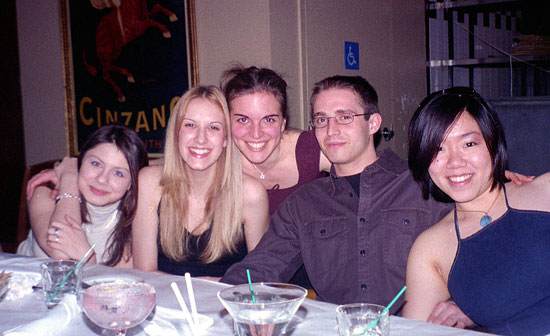 ---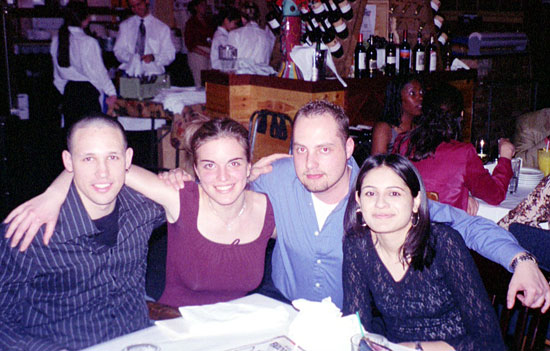 ---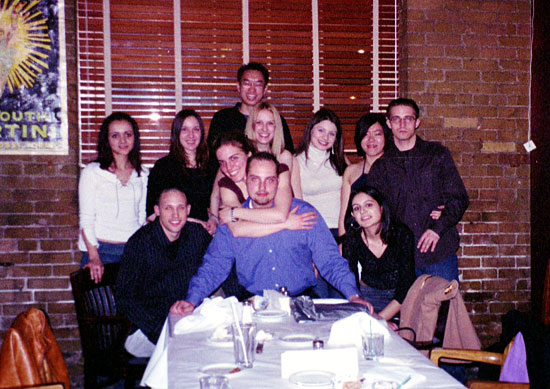 Marianne (4/16/2003 6:18:27 PM)
YEAH RIGHT SANFORD! as if you are THAT tall!!!!!!!! You were just pinned by PAULA! (hahah.. pinned.. haha... i AM a dork..)
Paula (4/23/2003 9:24:27 AM)
Pinned by who? what? where? and, YES, you are a dork :) (but you're so cute!)
---